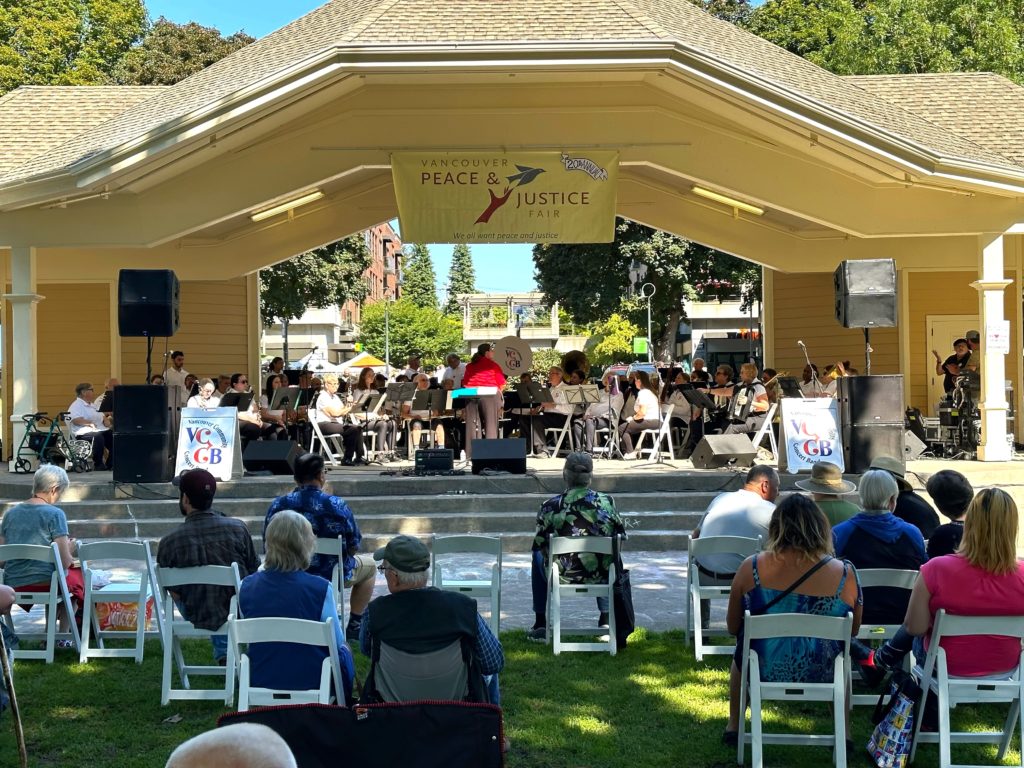 VCCB Spring Concert 2023. Sixty member strong!
VCCB rehearsal at St. Johns Lutheran Church in April 2023.
VCCB's platoon of trombones at rehearsal in spring 2023.
VCCB's trumpet section is ready to take over the world, we just need a FEW more to do it.
VCCB Christmas Concert BC (before COVID).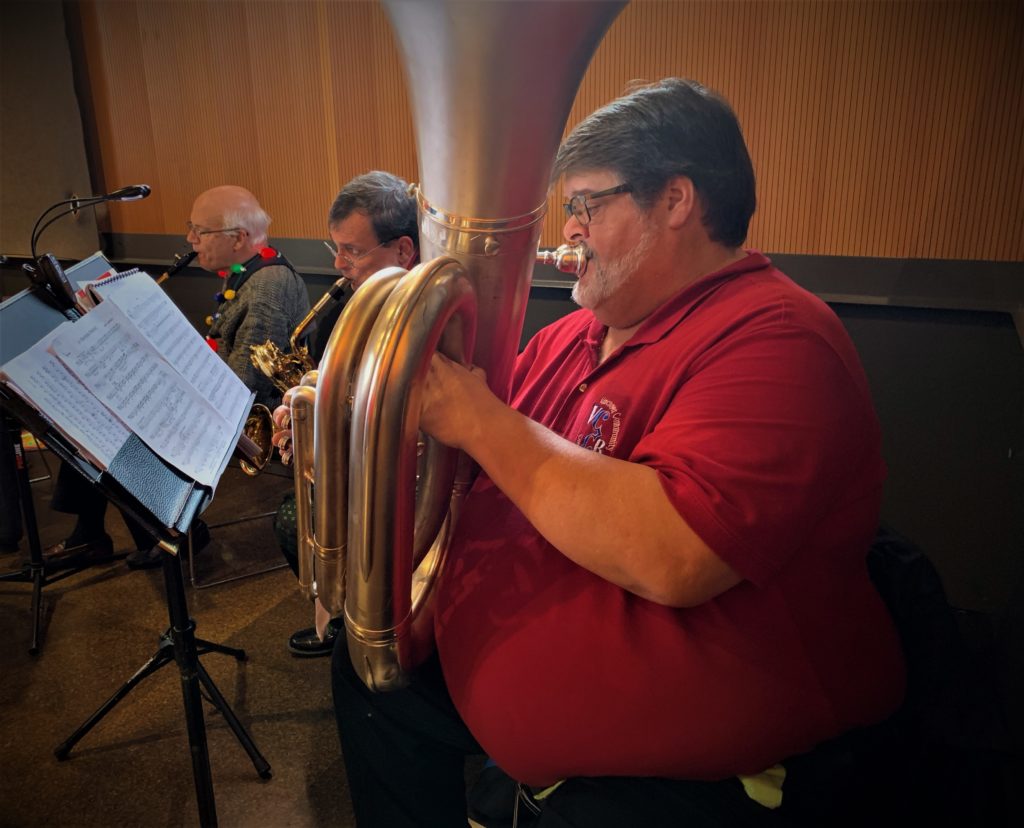 VCCB in action!